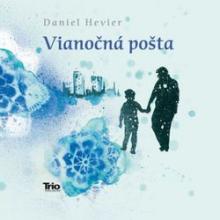 Series:
Analfabeta Negramotná/Čítame s porozumením
The book  contains three poetic epistles dedicated to young readers, reflecting mystery of Christmas. The author points out the wrong patterns of people's behaviour at the present time with emphasis on the Christmas period. Property, wealth, social prestige and consumerism rule over the joy of closeness with family and friends. A thrilling story on the secrets of Christmas brings reflection over the real values to the soul of a child, but also an adult. Gifts that "speak" more about giving something material than considering a message of giving, giving out of heart. The epistles includes story about a child; both a present  child and Jesus. 
The book was awarded by the Minister´s of Culture Award  2011 and as the Most Excellent Book of Winter 2011 by Slovak Section IBBY and BIBIANA and is supplemented by Timotea Vráblováʹs guide Analphabeth Illiterate / Reading with Comprehension.