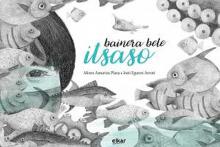 We are told a realistic story in this picture book about the strong need we sometimes feel to disconnect from this world, through the words of a child in this case.
Everyone everywhere is talking about Mara, and Mara feels suffocated. Her place of refuge is the bathtub in the bathroom, and she feels peace when she is under the water. There she feels free.
The illustrations give the narration an indispensable contribution, thus rounding off the work. They are in line with the subject of the text.