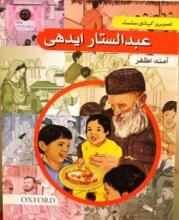 This book tells the story of Abdul Sattar Edhi, a Pakistani philanthropist, ascetic, and humanitarian who founded the Edhi Foundation, which runs hospitals, homeless shelters, rehab centres, and orphanages across Pakistan. It tells about his youth, his interest in philosophy, his travels to Europe, how he first got to open a dispensary, and his marriage to Balqees.
Edhi received awards for his services in 1986, 1988 and 1989. He left a special message for children consisting of four main values for living a successful and noble life: simplicity, truthfulness, hard work and punctuality.    
For ages 9 and up.
Publisher's information: https://oup.com.pk.