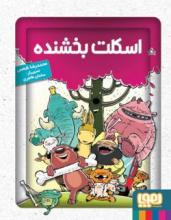 This book consists of 60 funny short short stories.
Each flash fiction is full of new ideas, wild imagination, word plays, rhymes and enjoyable repetitions. A world of fun and imaginative stories of all kind:
A skeleton who gives away his bones to dogs.
A genie that roasts his seven children in a frying pan.
A lost mustache that is looking for his owner.
A giant kid who plays with a beautiful feathered fairy and eats her at the end.
A white candy that changes the world.
A giant pea that boils the world in his pot.
An ant that exchanges his pants with an elephant.
A six fingered demon whose feet start to scratch since five dwarfs live in between his fingers.
All the stories are funny and joyous even for grownups.
For 7 years and older.
Publisher's information: www.houpaa.com; info@houpa.com