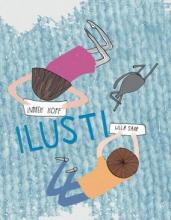 Leen and Oskar are big and busy kids! When they have a day off from preschool and their grandmother comes to keep an eye on them, the children decide to be especially good so that their mother will be pleased when she gets home. They tidy up their rooms, do the laundry, and clean their shoes. To top it off, they even make their mother a pie. They do these things all on their own, without any help from Grandma. Will their mother like what they've done?
Indrek Koff (1975) is a writer, translator, and publisher, who graduated from the University of Tartu in French language and literature.
Ulla Saar (1975) is an illustrator, product designer, graphic artist, and architect.