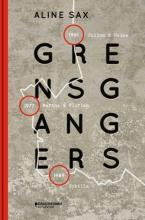 1961. Julian lives in East Berlin and works in West Berlin, until the Wall becomes impenetrable from one day to the next and he loses his job and girlfriend. Together with his brother Rolf he attempts to escape. 
1977. Marthe is studying at university, an opportunity for which her mother has had to make great sacrifices. She turns out to be playing a very dangerous game, barely aware of the possible consequences.
1989. Sybille has seen what the Wall has done to her family and feels it is safer to lead an ordinary life within the lines the Party has set out. But when her grandmother slips into a coma, she wants to find her better care in the West.
This tense sketch of a family's struggle for survival presents daily life in Berlin in a fascinating and convincing light.