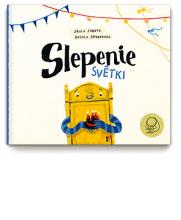 The Secret Celebration shows the things around the house living their secret life invisible to people.
It's the birthday of the big wardrobe closet but so far nobody has wished him happy birthday. But the wardrobe isn't sad. He celebrates his birthday at night when the guests bring him gifts and they have a wild party. So the parents shouldn't be upset if the room is in a mess in the morning – it's not the children's fault!
Jānis Joņevs' and Reinis Pētersons' work is marked by cheerful irony and a sense for the grotesque. The celebrations of the furniture mirror the daily rituals of adults as imagined and acted out by children.