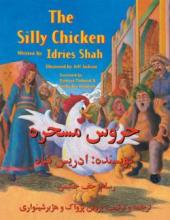 The Silly Chicken is a delightful and humorous tale about a chicken who learns to speak as we do - with surprising and unexpected consequences. The events that follow intrigue young children and, and at the same time, alert them in a very amusing way to the dangers of being too quick to believe everything you hear.
This is a bilingual book in Dari and English.
For 4 years and older.
Publisher's information: www.hoopoebooks.com; hoopoebooks@aol.com.