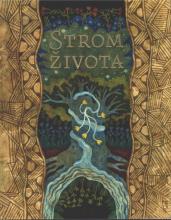 The book is a selection of myths and legends of Indians living in the cultural area called the Great Amazon, i.e. the territory of the Amazon River and its tributaries (mainly the countries of Brazil, Peru, Ecuador, Venezuela and northern Bolivia). This is the first ever Slovak publication of the stories of the Amazon Indians, selected, translated and gently edited for the Slovak children by Dávid Ursiny. He also illustrated the publication with magical colourful pictures.
The book is published in honour of all the Indians of the Amazon who, despite the relentless pressure of civilisation, have not abandoned their traditional way of life, as well as those who, along with the magical nature, are currently disappearing from the face of this world.
The book was awarded the Best Children's Book of Spring 2020 (awarded by BIBIANA, the International House of Art for Children, the Slovak Section of IBBY).