Languages in Europe


Children reading in a multilingual environment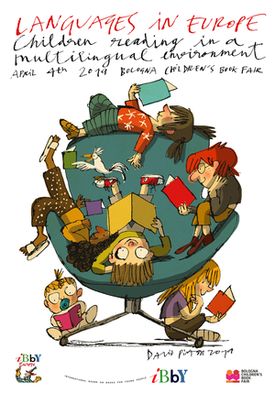 The IBBY European Regional Conference 2019 was held on 4 April 2019 at the Bologna Children's Book Fair.
The programme of the conference can be downloaded here.
IBBY Sweden presented a poster during the conference on "The Official Minority Languages of Sweden".
---
Welcome – Elena Pasoli, Exhibition Manager, Bologna Children's Book Fair
Roberto Piumini's speech in Italian - in English
IBBY President's speech of welcome – Mingzhou Zhang, IBBY President
From Bi/multilingualism to Bi/multiliteracy: why should children read books in different languages – Dr Christine Hélot, University of Strasbourg, France
Brilliant brains: neuroscience evidence for holistic understandings of reading development in multilingual settings – Professor Carole Bloch, PRAESA, South Africa
Universal alphabet project (in English and French)– Marion Bataille, author and illustrator, France
Experiences
Languages and Storytelling – Leila Garsi, Enrica Menarbin, Antonella Saracino, Biblioteca Salaborsa Ragazzi, Italy
Publishing, distributing,…
Resources
Discussion groups and informal reports
Ways forward – Hasmig Chahinian, IBBY France and Pam Dix, IBBY UK.